HopeWorks can help beat post-prison statistics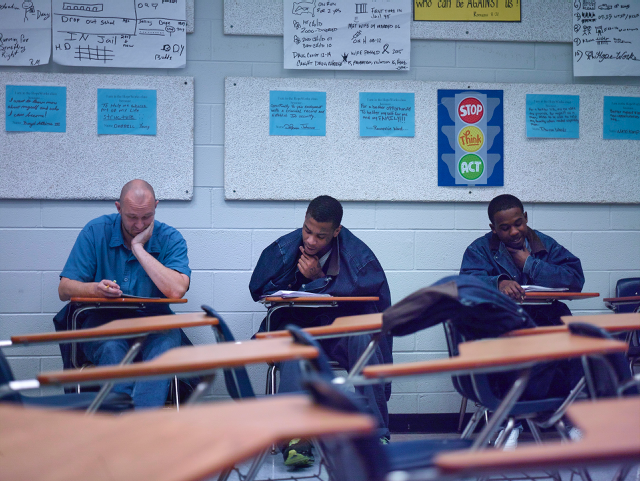 A Prison Policy study found that formerly incarcerated people are unemployed at a rate of 27% – that's higher than the unemployment rate during the Great Depression, which was 25% (prisonpolicy.org). We know that seeking a job post-release isn't easy and this statistic doesn't sound promising, but we want to let you know that there is hope. At HopeWorks, we offer pre- and post-release services to ensure that you are given every opportunity possible to turn your life around and overturn that statistic.
Pre-release, we offer classes for participants inside the Shelby County Division of Corrections (SCDC). There are three segments to these classes: work readiness training, financial management and cognitive behavioral interventions. For those who need a high school equivalency diploma or adult education support, we also provide HiSET classes.
During the work readiness training, we'll help you with career research, application completion, writing skills and interviewing. Our main goal is to make sure that you are prepared for the job application process upon release.
We want to make sure that you have a plan in place for how to communicate with family, corrections staff, community organizations and counselors. We also offer a vocational assessment, a SCDC mentor and case management pre-release to create concrete plans for housing, job searching and child-support. Our pre-release plans may seem extensive, but the preparation beforehand is what will create a solid framework for a successful life ahead.
Our post-release process starts phase two. In this phase, we focus on employment and case management. Our case workers support you as you work to reestablish yourself while you're working by managing documentation and transportation issues.Their goal is to ensure that there is nothing standing in your way during the job application process. Case managers will also help you with any housing, mental health and healthcare issues.
The beginning of this journey may seem daunting, but we want you to know that you can create a fulfilled life after prison. With help from those of us who care to break our city from generational poverty, you can find success. We're here to help you through the end, and we want to see you thrive!