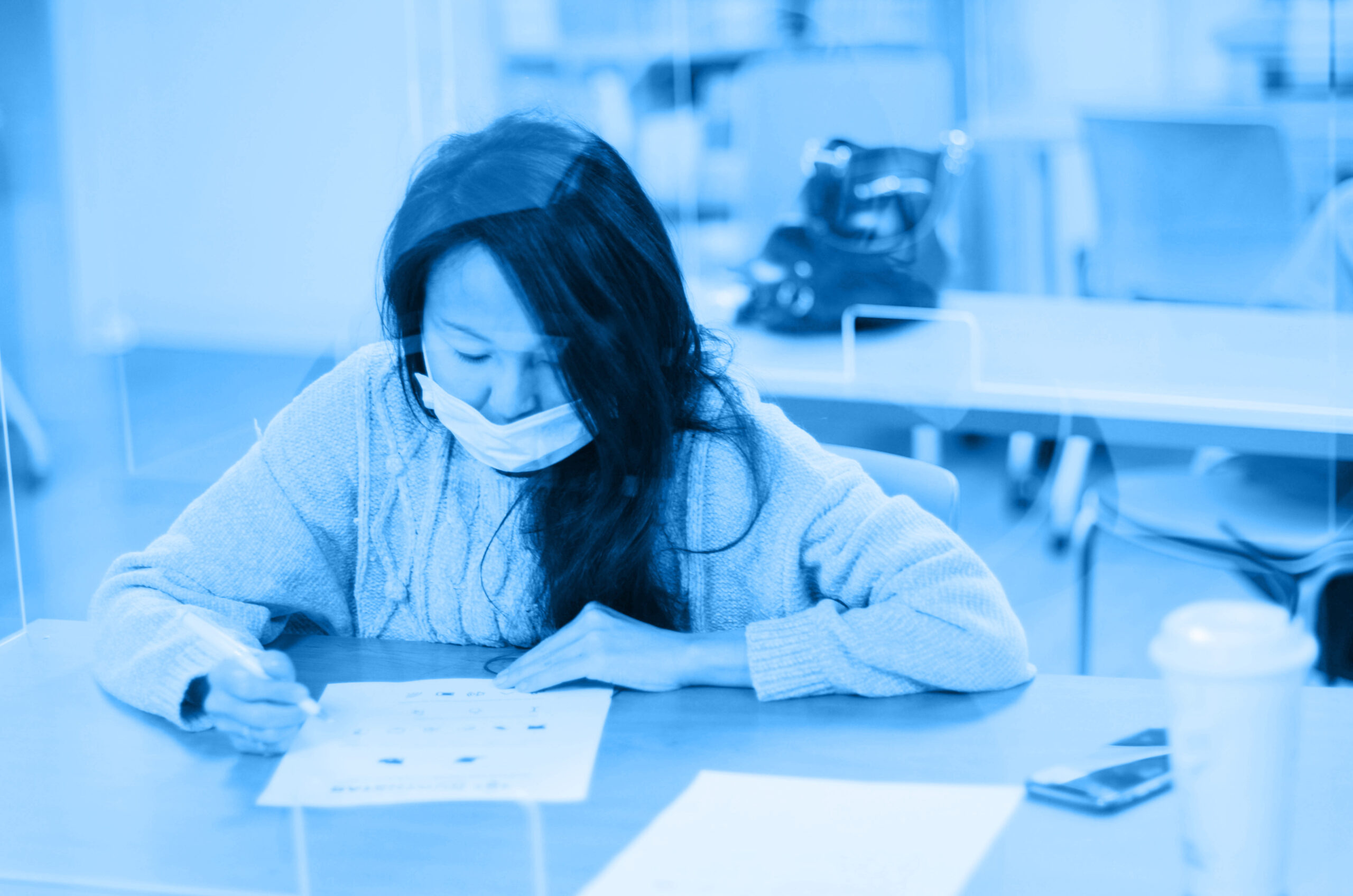 TAKE THE FIRST STEP
For Students
The beautiful thing about learning is nobody can take it away from you.

B.B. King
If you're here, you took the

first step

.
Seeking help is at the heart of HopeWorks. A simple Google search or recommendation from a friend shows that you're willing to make a change that will positively impact your life. From here, we can help you chart a new path forward.
When we set out more than three decades ago, we wanted to provide hope and a job to students across Memphis – students just like you and your loved ones.
If you're having trouble keeping a job, we can help. If your sister was recently released from prison and doesn't feel like she has career options, we can help. If your friend wants to earn his high school equivalency diploma, we can help. Our programs will help people reach their goals, find stable work and see their future through a new lens.
What program is right for you or your loved one? We have several programs to support students in Memphis and Shelby County. Read the descriptions below and follow the links provided to learn about each opportunity provided by HopeWorks.
HopeWorks Programs
Adult Education – Learning doesn't stop when you finish school. Our world grows, changes and advances every day. And if we want to keep up, we have to keep learning. Our adult education programs challenge you to finish your official education and reframe the way you think about learning.

Our HiSET Program is a great place to start. HiSET is the official name of the GED program in Tennessee. If you want to earn your high school equivalency diploma, click here to learn more.

Personal and Career Development – If you're familiar with HopeWorks, you probably know us for our Personal Career Development, or PCD program. This program is the perfect option for students at all stages of their career journey. Whether you need work, are unhappy with your current job or want to make more money to provide for your family – PCD is for you. Through this program, students learn how to change their job mindset toward a career path, grow the skills that make them a good employee and learn how to progress professionally. Learn more about PCD and upcoming classes.
English Language Programs – Do you or a loved one need to learn English in Memphis? HopeWorks' Adult English as a Second Language, often referred to as AESL, is a State of Tennessee-approved English literacy program. Through HopeWorks AESL program, immigrants, refugees and non-native English speakers learn how to speak English in order to get or keep a job, become a participant in American culture or earn American citizenship. Learn more about our English language education programs.
Holistic Reentry – We're in the business of providing hope and a job, and our brothers and sisters in prison are deserving of our time, efforts and resources. HopeWorks' prison ministry offers many of our same programs and classes inside the walls of the Shelby County Division of Corrections. Learn more about HopeWorks services within SCDC.
I'm Ron Wade, the executive director of HopeWorks.
I want to commend you for taking the first step toward your future – one that is filled with hope and opportunity. We prayerfully hope to see you walk through our doors one day soon. If you have any questions about our programs, or don't know where to start, contact our office at (901) 272-3700.