PCD Classes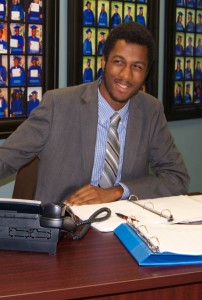 Our 13‐week tuition‐free Personal and Career Development program provides students with 300 hours of classroom instruction and counseling that prepare individuals to obtain and keep careers. Students attend the program on a full‐time basis, Monday through Friday. We offer this program three times a year with approximately 20 students per class. It includes:
100 classroom hours focused on getting and keeping a job. A special program just for men also includes fatherhood skills.
120 hours of classroom exercises and counseling focused on character development, clarifying student strengths and values, and on encouraging self‐esteem.
80 internship hours with a community employer learning the requirements of obtaining and maintaining full‐time employment.
On‐site HiSET preparation classes to obtain a high school equivalency diploma for current students. Experienced and credentialed instructors teach our HiSET classes.
Bus passes provided to allow students to attend classes.
Daily spiritual guidance, nourishment, and support.
Individual counseling and group counseling; on‐going counseling for alumni.
Entry‐level computer skills training.
Access to a mentor (faith encourager) for weekly encouragement.
We encourage personal responsibility via strict classroom attendance requirements, random drug testing, and a challenge to take responsibility for being self‐motivated. Work is promoted as a gift from God, and not a burdensome requirement for society.