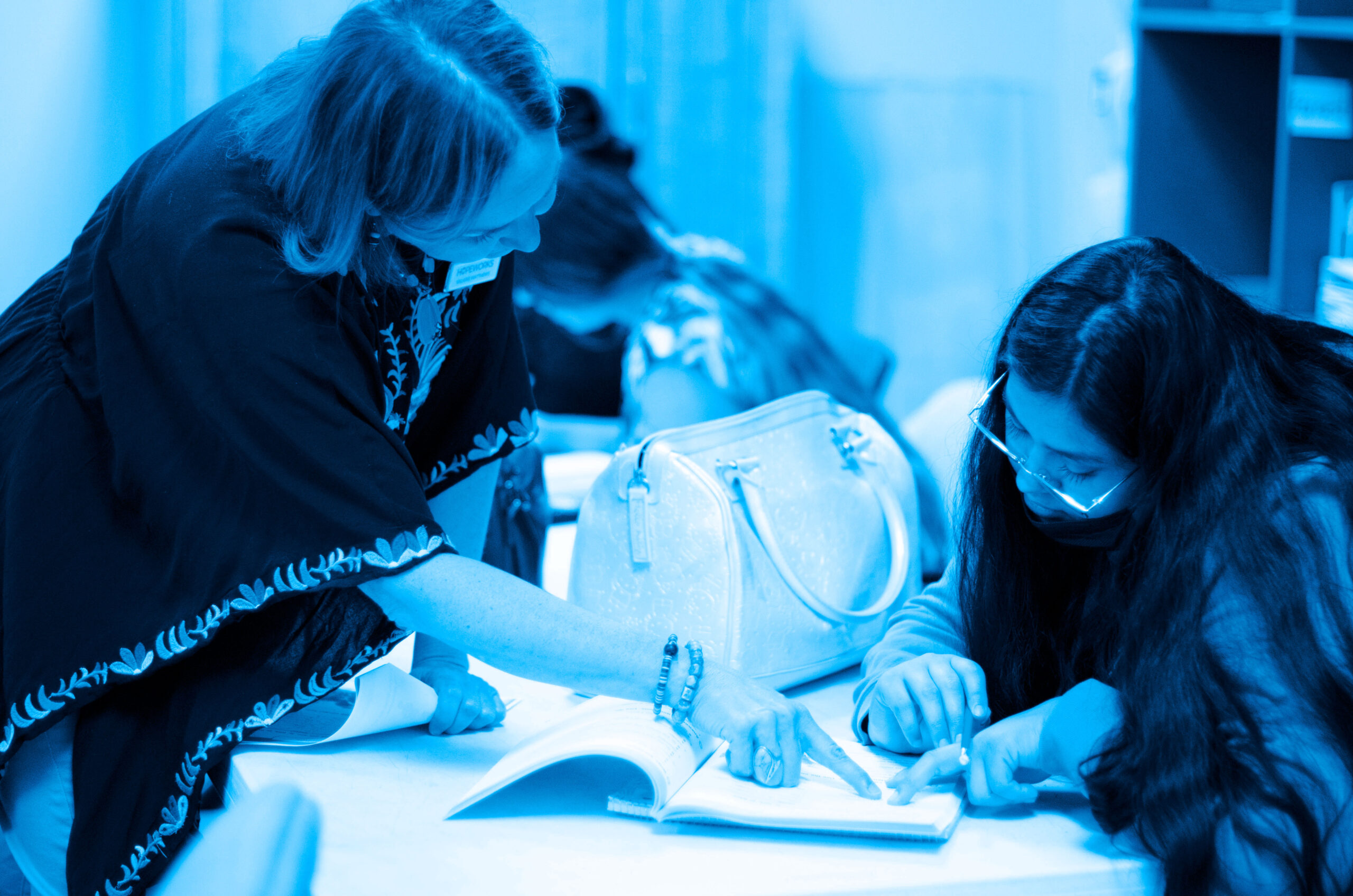 We need your help.
Volunteer with AESL
Why volunteer with HopeWorks'
Adult English as a Second Language program?
As a small department in a nonprofit organization, AESL greatly appreciates and depends on support from individuals like you. Here are some of the benefits of volunteering with us:
Help someone adapt to life in the United States.
Understand aspects of another culture.
Use your talents and experience to make a difference.
Learn more about other people and yourself.
Gain a new perspective on local, national and international events.
Experience working in a nonprofit environment.
Volunteer Opportunities
ESL Classroom Assistant
Our ESL classroom assistants support the lead teacher in a variety of in-class tasks. They may include: modeling activities with the teacher, monitoring student practice, writing instructions or examples on the board, distributing handouts, leading a small group of students in an activity, working one-on-one with a student in need of extra support, and/or preparing and tidying the classroom space.
Estimated time commitment: 4.5 hours/week. Class cycles are 9 weeks long. We ask that you commit to at least one full cycle.
Career Mentor
Career mentors meet individually with a student who has shared work experience with you and is looking to find and maintain a job in the U.S. in your mutual field. Areas in which you may mentor a student could be: industry specific trends, networking, interviewing, and workplace culture in the U.S.
Estimated time commitment: 1-2 hours/week at a mutually arranged time. Number of weeks varies depending on student needs and mentor availability.
One-on-One Tutor or Small Group Tutor
ESL tutors work one-on-one or with a small group of students identified by our program as needing additional support in English language skills. Common skills needing tutoring support are English conversation and basic English literacy skills. You will be guided in the type of practice that may be useful for the student(s) and provided materials, lessons, and/or online learning platforms to use with them.
Estimated time commitment: 1-2 hours/week at a mutually arranged time. Number of weeks varies depending on student needs and tutor availability.
Community Services Navigation Partner
As the needs arise, our community service navigation partners assist individual students as they navigate social and community services, namely health, education, and assistance programs. Assistance may take the form of helping students make appointments, understand cost of service, secure transportation, etc.
Estimated time commitment: 1-2 hours/navigation. Assistance provided only as needed and time commitment may vary depending on community service being navigated.
Office Support
Help in the office and/or with classroom prep by spending time with our staff helping organize files, spaces, and prep classroom and office materials. Locations where office help is most needed are HopeWorks Main on Summer Ave and our Whitehaven site on Holmes Rd.
Estimated time commitment: 2-4 hours/instance at mutually agreed upon times.
Event Support
Help our team to organize, set-up, work, and break down AESL-specific and organization-wide community outreach events, awards ceremonies, graduations, and fundraising events. If your time is limited, you can also contribute to special events by donating gift cards and other award items for our students.
Estimated time commitment: 2-4 hours/event. Time may be more or less depending on the event.
Additional

Information

and

Requirements
All volunteers who work directly with HopeWorks' students and clients are required to have a background check to ensure that HopeWorks provides a safe environment for vulnerable populations. (This is arranged and paid for by HopeWorks.)
Those who are interested in sharing their time as ESL classroom assistants, career mentors, or one-on-one tutors are also asked to complete training for the following number of hours prior to starting their volunteer role:
ESL Classroom Assistant Training: 3 hours online + 2 hours class observation.
Career Mentor Training: 1 hour online.
One-on-one Tutoring: 2 hours online.
All volunteers will need to provide their own transportation to fulfill their commitments.
How to Volunteer
If you haven't volunteered with the AESL program before, please fill out this online application form so we can learn a bit more about you.
Please email us at

volunteersaesl@whyhopeworks.org

if you would like more information about volunteering with AESL at HopeWorks. Thank you for your interest!