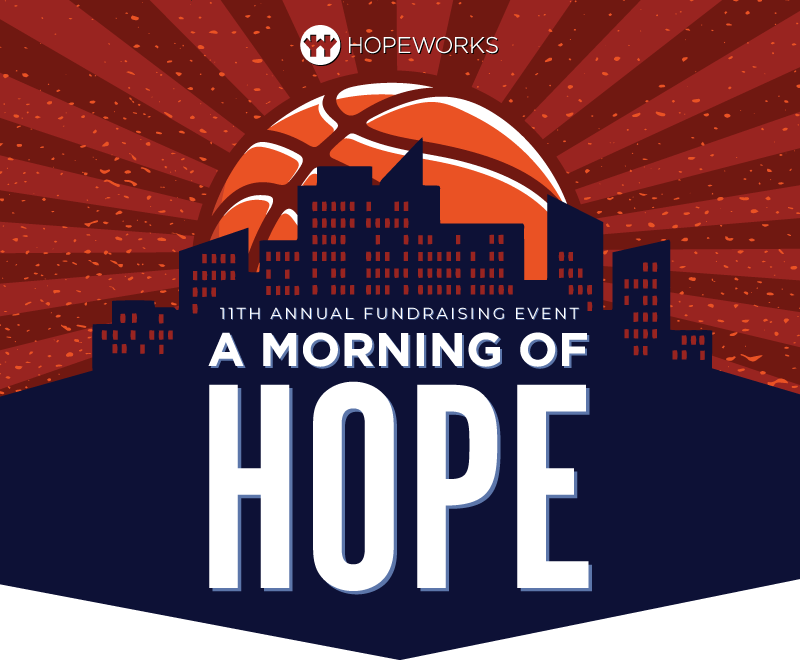 Three decades of radical life change 
For 31 years, HopeWorks has forged new paths to provide hope to those who desperately need it. Today, we stand tall knowing that our work is making an impact throughout the Mid-South, and look forward to expanding our reach and deepening our impact even further. 
But we wouldn't be here without you – our generous supporters, faith encouragers, prayer warriors. You allowed us to move into our new and renovated Binghampton space debt-free. You have supported us as we pushed ourselves to serve more people. And you are here, supporting what HopeWorks has done to-date and will do in the near and distant future.  
The impact HopeWorks can have on our community in the future is limitless. We feel convicted that our services and anticipated path forward meet the desperate needs of our community. But without your support, that path is hard to follow. We would be honored if you joined us as we work to make Memphis and the Mid-South a better place to work and live for all people.  
Meet Elliot Perry
If you've spent any stretch of time in Memphis, Elliot Perry needs no introduction. A graduate of Treadwell High School and former Memphis State University basketball player, Perry is a child and student of Memphis.
As a child, Elliot was fortunate to find a mentor at a young age. The son of his neighbor, then a student at Memphis State, took Elliot under his wing. He prompted Elliot with questions about going to college. He would take Elliot to the school's recreation center where they'd play pick-up games of basketball. College wasn't something he considered coming from a family where no one had attended college, but the lessons he learned from his mentor and on the court with those college boys stuck with him.
As he grew older, it was clear that there was a basketball career in his future. Following in the footsteps of his mentor, Elliot attended Memphis State, where he played basketball and was known on the court for his ability to redirect shots mid-air. After finding success in NCAA basketball, Elliot was drafted by the Phoenix Suns. Though he spent most of his NBA days with the Suns, he retired after returning home and playing two games with the Memphis Grizzlies. The trademark knee-high socks he wore throughout both his college and NBA careers earned him the nickname "Socks."
When his time in the League was over, Elliot returned to Memphis to start the cycle of mentorship over. Among the many things Elliot does for our city, he is a mentor in our Hope 2 Hire program. Through this role, Elliot serves as a voice of encouragement to inmates in the Shelby County Penal Farm. In a recent column for the Daily Memphian, Elliot expressed how deeply he values mentorship, going so far as to say that mentorship is one of the ways we'll see actualized change in our city. 
We're grateful for the messages of hope that Elliot shares with our students, and we're excited for you to hear his story. 
Come join us on Saturday, April 13, 2019 from 9:00am – 11:00am at Highland Church of Christ, 400 N. Houston Levee Rd, Cordova, TN 38018.
Register Online or by calling 901.272.3700.