How to find a job in Memphis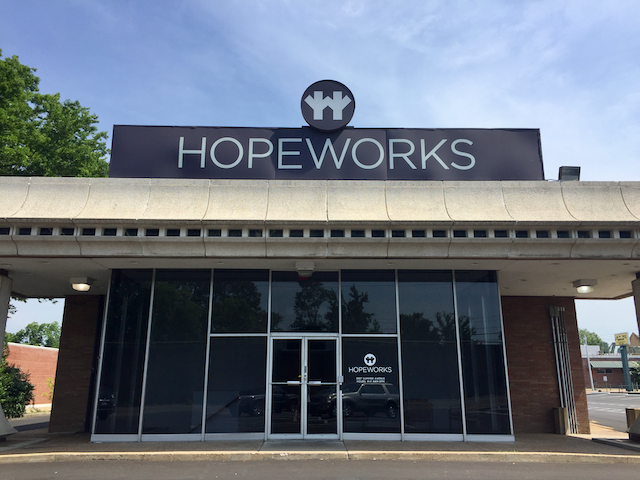 After completing the PCD program at HopeWorks, you'll feel prepared and capable to hold a job. But working is the easy part – getting a job is the challenge! The job hunting process is rarely easy no matter who you are. So, we've put together a few steps that can help you during your job search.
Visit HopeWorks. In our Personal and Career Development classes, we offer instruction on how to find and keep a job. We also provide the opportunity for our students to work up to 80 internship hours under a community employer.
Decide what job is right for you. Make a list of your skills and think about jobs where you can use those skills. Also, list your limitations. If you don't have a vehicle, you'll need to keep that in mind when considering jobs that might take you off a bus route.
Create a resume. Compile your prior job experience, skills, education and character attributes into a list, and get some help formatting them into a resume template. We can help you at HopeWorks, or you can use the online resources available at your local public library.
Find job opportunities. Looking online is a great place to start. There are a variety of websites that contain job listings in your area, such as Ladders, Zip Recruiter and LinkedIn. However, don't underestimate face-to-face searching either. Career and job fairs are great places to start. Even if you don't come up with any leads, it's a great chance to network, which could turn into a connection down the line. Try going to state or federal employment offices, or even knocking on the door of places of employment with a resume in hand. You'll never know if you don't try!
Apply. Once you find a job that seems like the right fit for you, go through their application process and, if necessary, begin preparing for an interview.
The job search process is difficult. It requires a lot of effort and sometimes takes time to yield results. Rejection happens, but it's important that you do not get discouraged. If you give it time, keep going and remain positive, you'll be surprised at what might turn up.